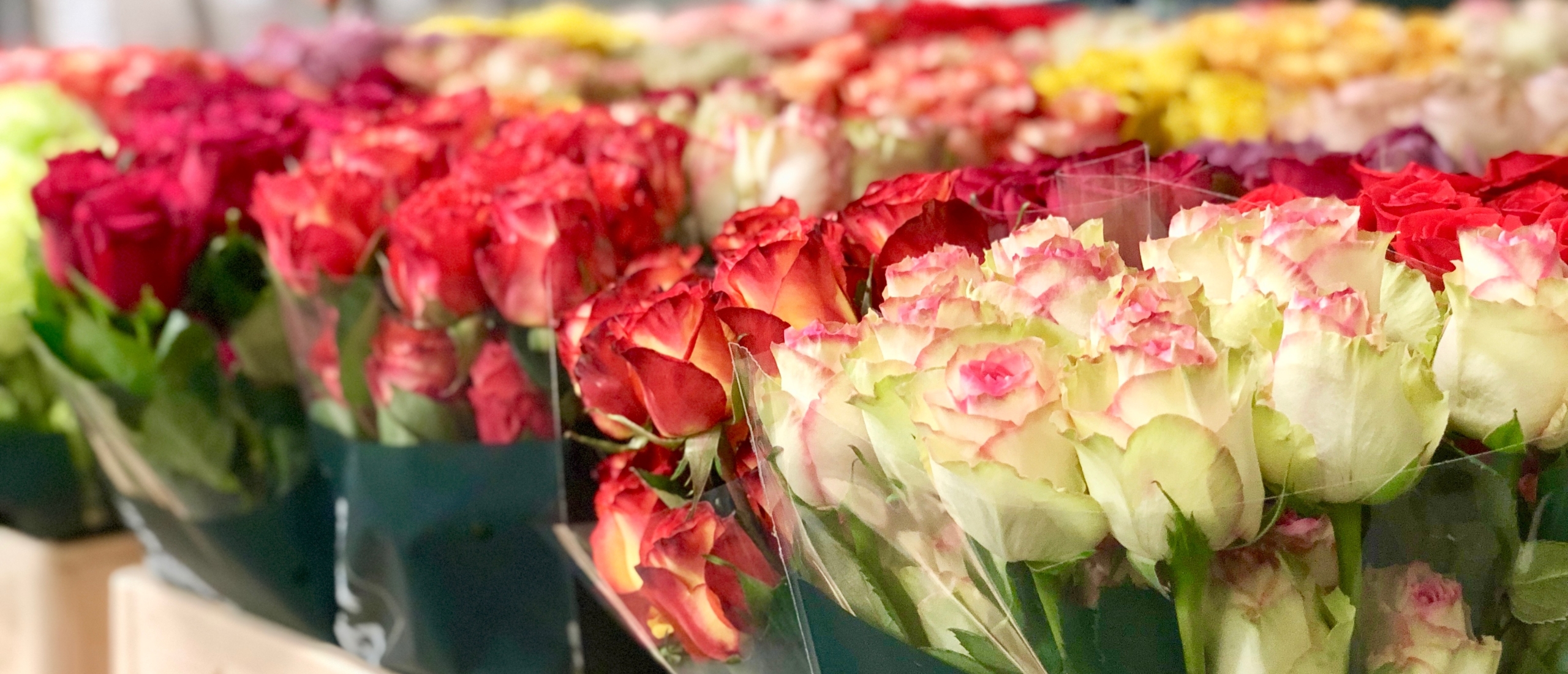 Flower information
What makes a rose from Ecuador so special?
 You've probably seen them in our webshop. Roses from Ecuador, so special that they do not fall under the cut flowers tab, but have their own special category.
Obviously, a distinctive flower, but what makes a rose from Ecuador so special?
A unique location makes for a unique rose.
 The growers' exceptional geographic location, high in the mountains and close to the equator, creates the perfect soil and weather conditions for the growing of roses. The result? Beautiful, strong roses with a beautiful colour palette, hundreds of special varieties, long stems and enormous flower heads.
The queen of roses.
 The Ecuadorian rose is one of the most acclaimed (and requested!) flowers on the international market. It's with good reason that Ecuadorian roses are also called the queen of roses. Nowadays, there are even consumers who specifically ask their florist for it.
Thanks to the diversity of varieties and colours, there is a rose from Ecuador for every occasion. From classic red or white, to chic beige tones or special striped varieties.
How sustainable is a rose from Ecuador?
 Good question! Sustainability is becoming more important and we've noticed that florists are becoming increasingly involved. Farm Direct, an importer of roses, has often been asked that question. They decided to investigate the matter further.
The conclusion? Unfortunately, there is no such thing as a 100% emission-free cut rose. Whether due to transport or due to energy consumption for cultivation, there is always an ecological footprint. The good news is that, in terms of emissions, a rose from Ecuador is no less green than a rose from Europe. The emissions from flying are generally comparable or even lower than the emissions from greenhouse heating.
How do I get roses from Ecuador?
Via our webshop of course! The beautiful roses from our supplier Farm Direct are especially popular. This importer specializes in sustainably grown roses in the highest segment. You can recognize their flowers by their well-known dark green sleeves.
Would you like to know more about Farm Direct or Ecuadorian roses? Visit their website, read more about them in this blog post or buy their flowers directly in our webshop.