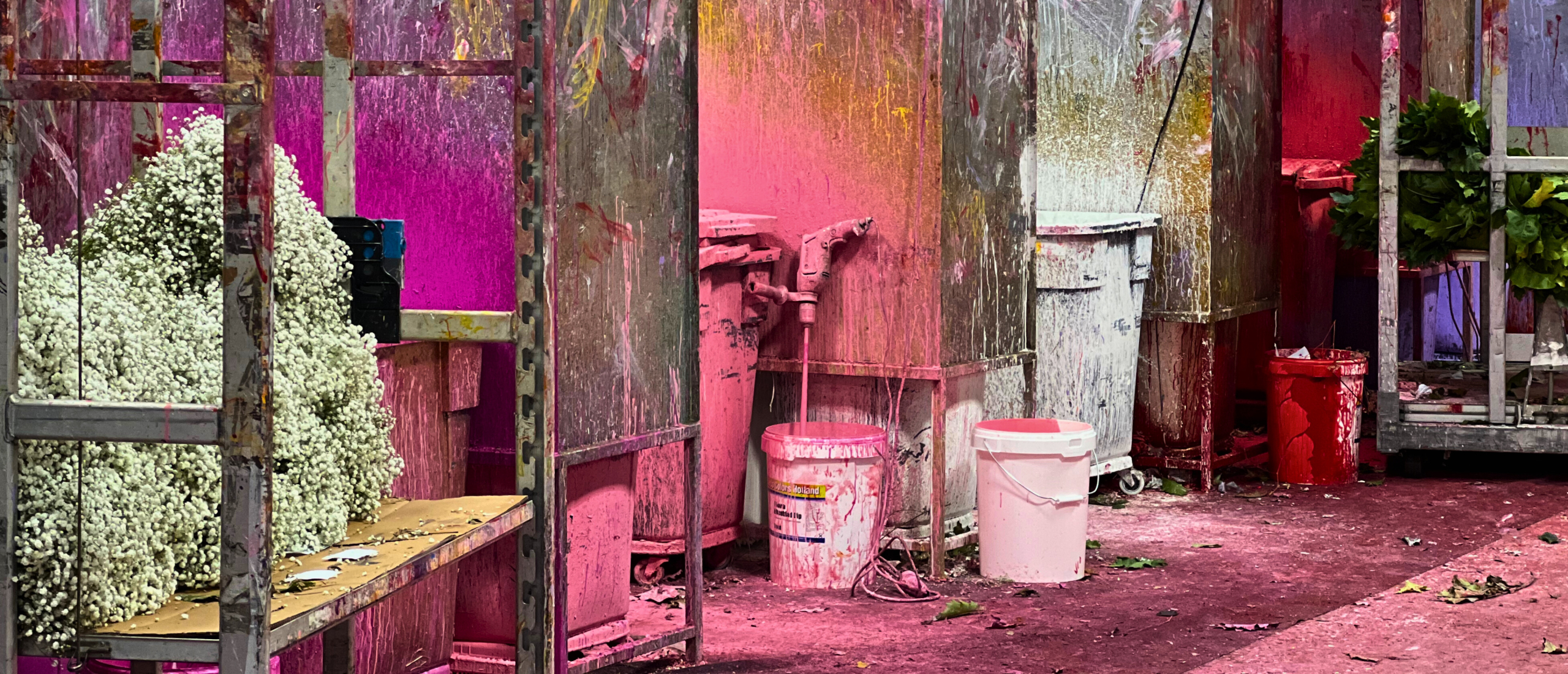 Supplier information
In Aalsmeer, you'll find Jimmy Colors, a company that has been around for approximately 2.5 years. Jimmy Colors is a rapidly growing business that specializes in coloring various items, including Asparagus, Birch, Oak Leaves, and Decorative Grasses. We recently launched a collaboration with Jimmy Colors in our webshop, so we thought it would be nice to introduce you to Jim, the owner of Jimmy Colors! Allow us to present Jim and Jimmy Colors to you.
As soon as we step inside Jimmy Colors, we find ourselves in a true paradise of colors. Color is everywhere: containers filled with various paint colors, booths with all the colors of the rainbow, we see colored birch bundles hanging upside down from rails, and the employees are dressed in overalls covered in splatters of paint in various different hues. We are immediately impressed.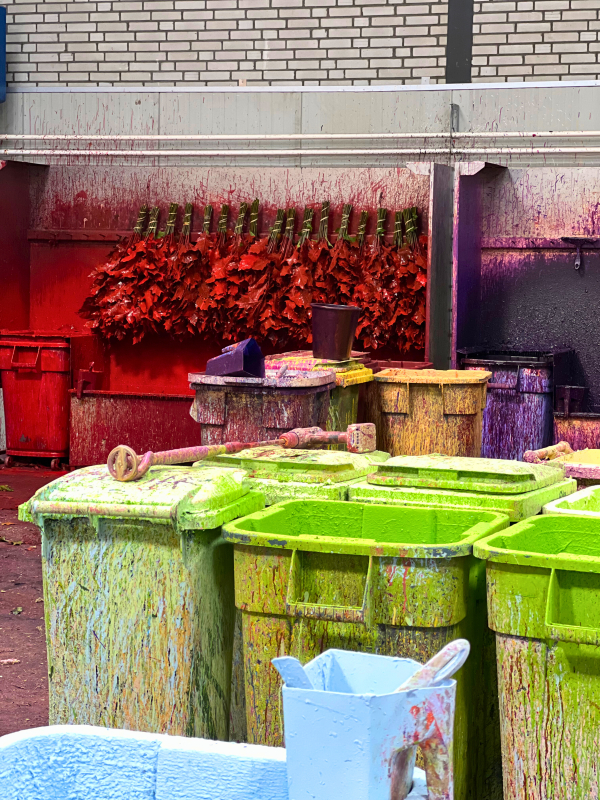 Jim warmly welcomes us and provides us with a tour. He shows us how the coloring process takes place. In different booths, the flowers and branches are painted. Afterward, they are hung up to dry. The bunches disappear into a space where they are dried with air and wind. It's incredibly fascinating and enjoyable to follow this process!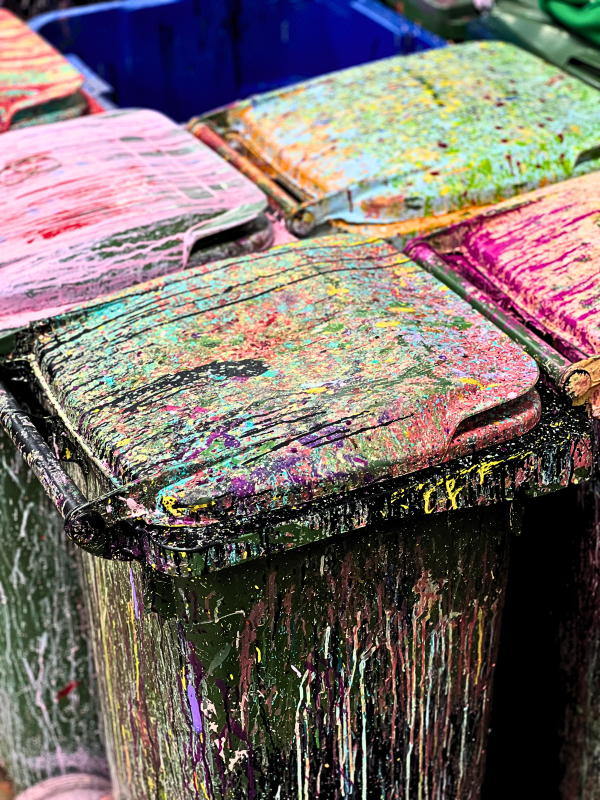 Jimmy Colors was established on the initiative of Jim's father. Many years ago, Jim's father founded Multi Color Flowers but later sold the company. He then asked his son if he was interested in starting a new spray painting business. Jim thought, why not? Jim has now been the owner of this successful spray painting company for almost 3 years. His father is involved with the business and can provide Jim with excellent advice due to his many years of expertise.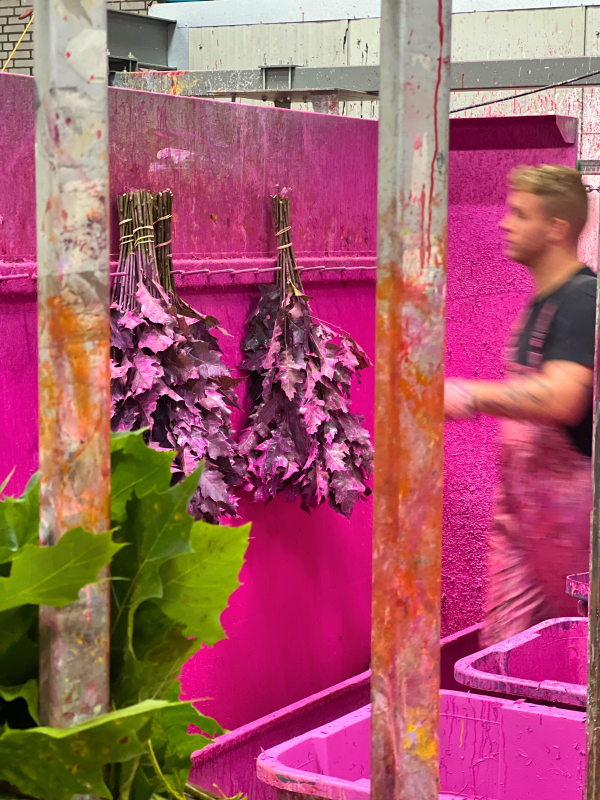 The company is experiencing tremendous growth. Jim informs us that they are extremely busy and continually expanding. They recently added extra space to store all the incoming flowers and plants in a refrigerated room.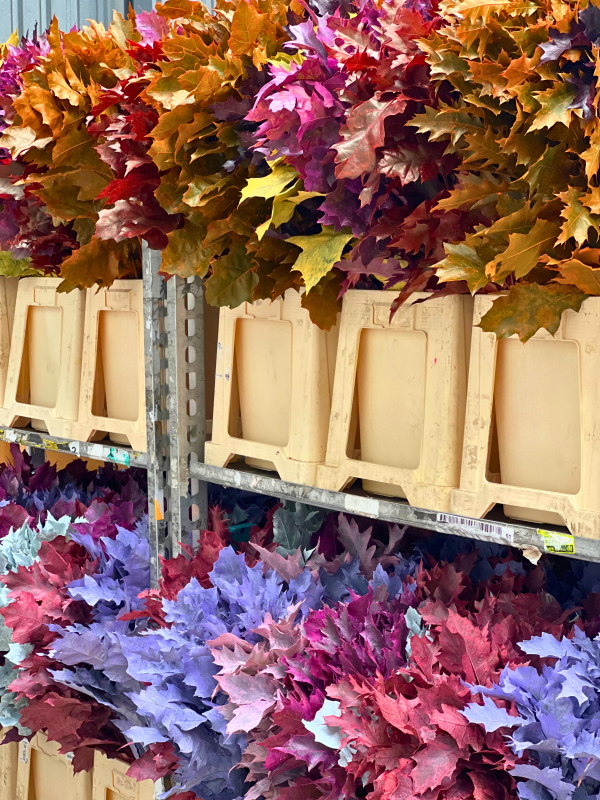 What is the reason behind their rapid growth? It's the high quality that makes Jimmy Colors' customers extremely satisfied! This is why more and more customers keep coming.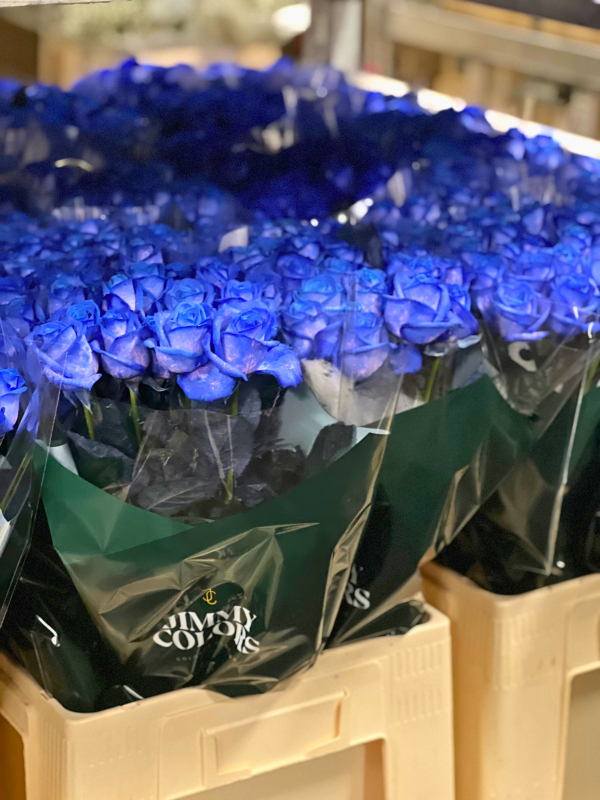 Jimmy Colors offers a wide range of colored flowers, such as Asparagus and Oak Leaves, but also Gypsophila, Solidago, Limonium, Craspedia, and many other items colored in all shades. Are you curious about Jimmy Colors' products? Then, check out our link in the webshop and experience their high-quality products for yourself!