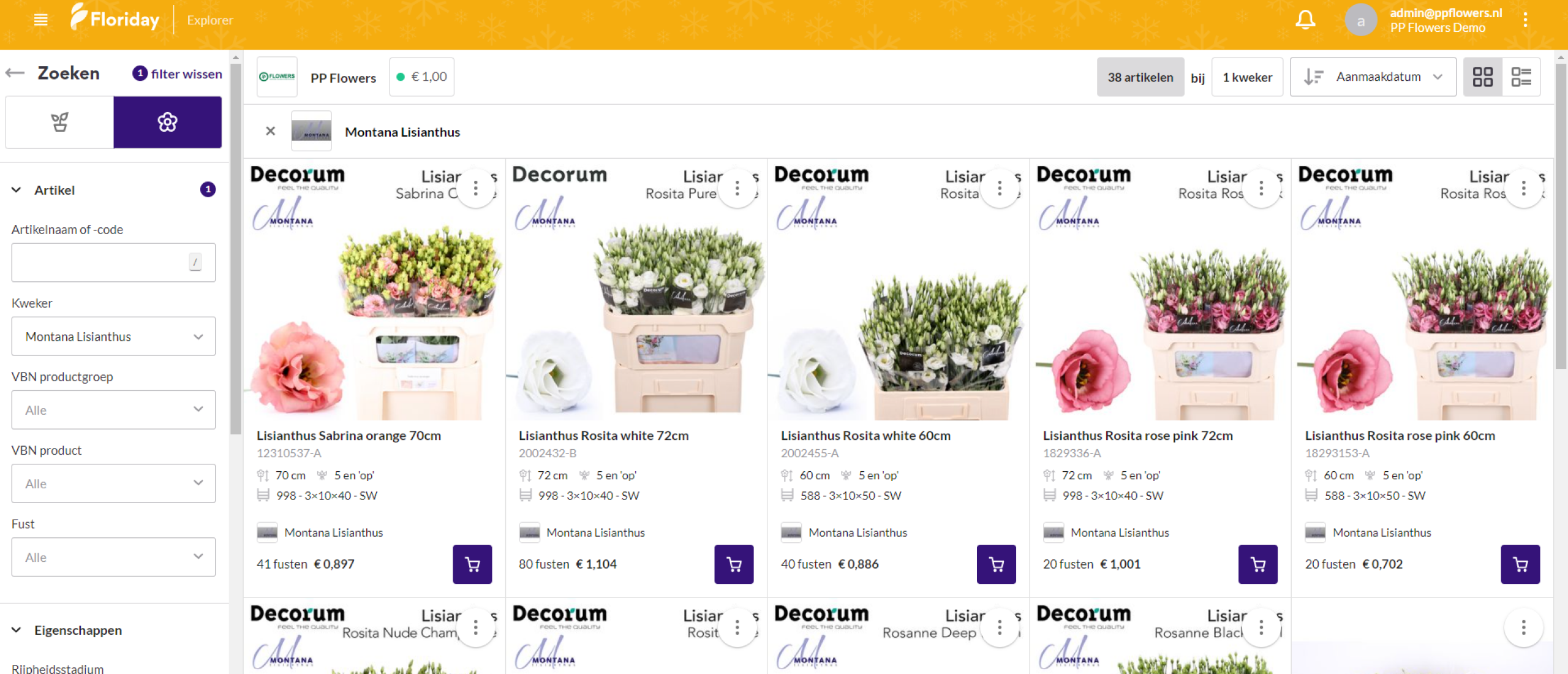 Order information
Floriday is the new platform for growers to offer their direct assortment to us, the buyers.
Why buy from Floriday?
Floriday is a 'one stop solution', where they connect wholesale with growers and buyers. On Floriday, you can choose a grower and find his total assortment. This is much more then what they offer on the auction. You can also look on Floriday to get some inspiration, because it also works like a catalogue for all flowers and plants in the market. 
Besides the connection between these parties, they offer all kinds of extra services for commercial agents and carriers. And they offer a variety of software links (API).
How to buy on Floriday?
To buy on Floriday, you need to request a Floriday account with us. We will then provide you with the login details. After you got the login details, you can buy on Floriday.

How fast will the delivery be?
When you buy from Floriday, you can select the date and time that they will deliver to us. We can ship the order to you on the day it has been delivered to us. The shipping from us to your place will take the same amount of time as always. The prices on Floriday are excluding transport.
How will the flowers/plants be packed?
We will pack the flowers/plants on the day that we ship them to you. We will pack them how you like; in boxes, on water or loose on the trolleys.
Excited to have a look on Floriday?
We got you covered, click HERE to check our demo account.
Login: admin@ppflowers.nl
Pass: F9k4Y#sQ
Click here to request your Floriday account