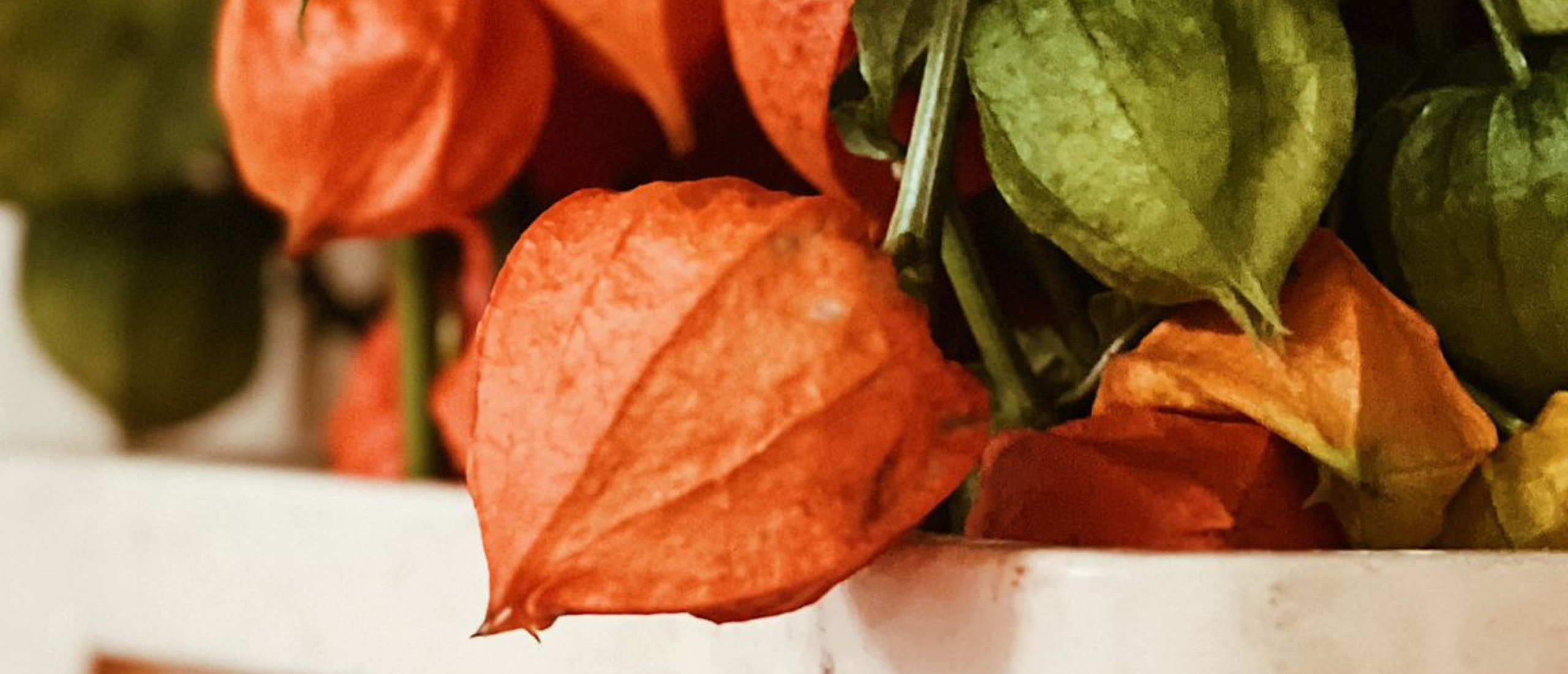 Inspiration
The Splendor of the Season: Autumn
Autumn brings a magical transformation to the world of flora. While the leaves change into a splendid palette of red, yellow, and orange, it's not just the leaves that shine in the autumn sun. Autumn branches and flowers are an essential part of the season's beauty. Let's take a look at some of the most enchanting autumn offerings, such as the crab apple tree, hypericum, rose hips, anigozanthos, and physalis.


Malus (Crab Apple Trees)
Crab apple trees, also known as malus, are among the most striking autumn trees. They are appreciated for their delicate white or pink blossoms in the spring, but it's in the autumn that they truly shine. The small fruits of the crab apple trees come in an abundance of colors, ranging from bright red to deep orange. These fruits and branches are a popular choice in autumn bouquets and decorations, adding color and texture to the arrangements.
View crab apples and crab apple branches in our webshop.
Hypericum (St. John's Wort)
Hypericum, commonly known as St. John's Wort, is a perennial plant with a beautiful autumn touch. Its berries range from vivid red to deep burgundy, making them a wonderful addition to autumn bouquets. The deep green leaves of hypericum contrast beautifully with the berries, making them an ideal choice for seasonal arrangements.
Find hypericum in our webshop.
Fructus Cynosbati (Rose Hips)
Rose hips, or fructus cynosbati, are an autumn classic. Their bright red fruits add a touch of romance and warmth to autumn flower arrangements. They are often used in bouquets and decorations, perfectly capturing the essence of autumn.
Explore rose hips in our webshop.
Anigozanthos (Kangaroo Paw Flowers)
Anigozanthos, or kangaroo paw flowers, offer a unique element in autumn arrangements. They are known for their striking, velvety flowers that resemble kangaroo paws. Their earthy colors, such as deep red and dark brown, complement the autumn palette perfectly, adding a touch of exotic beauty to floral displays.
Discover anigozanthos in our webshop.
Physalis (Chinese Lantern Flowers)
Chinese lantern flowers, or physalis, are intriguing autumn blooms also known as Chinese lanterns. They are cherished for their bright orange lantern-like calyxes, which add a playful yet elegant touch to autumn arrangements. The lantern flowers bring a hint of mystery and sophistication to any bouquet.
Find our selection of physalis in the webshop.
Autumn is a season of transformation, and autumn branches and flowers play an essential role in capturing the enchanting atmosphere of this season. Whether you're working on autumn bouquets, seasonal decorations, or wedding arrangements, these autumn offerings add warmth, color, and character to your creations.