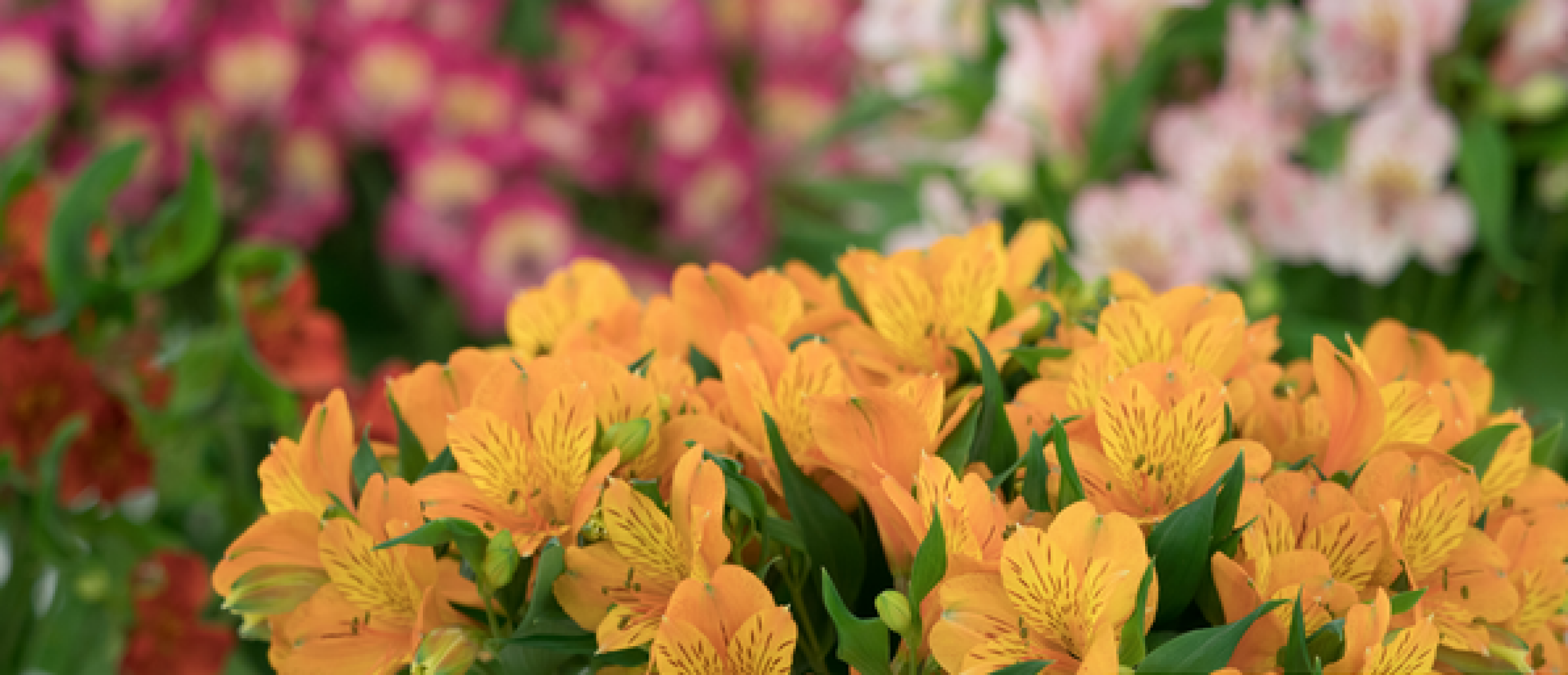 Flower information
Alstroemeria: Flower of Friendship
The alstroemeria, also known as the Inca Lily or Peruvian Lily, is originally from South America, specifically Peru and Chile. However, nowadays the Alstroemeria flower is cultivated worldwide and has become a popular cut flower. What makes the alstroemeria so popular? Read on to find out!
Alstroemeria Varieties and Colors
The alstroemeria has a distinctive and striking appearance. It is a perennial plant that grows from a rhizome and produces long stems with beautiful flowers. The flowers of the alstroemeria have six petals that fan out in different directions. The petals can come in various colors, including white, yellow, orange, pink, purple, and red. Often, the petals have a two-tone or speckled pattern, adding to the visual appeal of the flower. Each stem of the alstroemeria bears multiple flowers, and the plant can bloom for an extended period, usually from spring to early autumn.
Alstroemeria Bouquet
The alstroemeria is valued for its beauty, colorful flowers, and long-lasting quality. Alstroemeria can last up to 2 weeks in a vase! That's why it is a popular choice for bouquets, floral arrangements, and decorative displays. Its vibrant appearance and the ability to combine different colors make it a versatile flower. If you want to combine alstroemeria in a bouquet, consider mixing it with gerbera daisies, chrysanthemums, asters, and/or asparagus fern.
Alstroemeria Meaning
Did you know that alstroemeria also holds deeper meaning and symbolism? They are known as the flowers of friendship and connection. Giving someone an alstroemeria can convey a message of loyalty and togetherness. Each of the six petals symbolizes something: understanding, humor, patience, compassion, determination, and respect. This makes the alstroemeria perfect for creating bouquets that symbolize friendship, appreciation, and love.
Buy Alstroemeria at PP Flowers
Are you looking for beautiful alstroemerias? Then look no further. As a flower wholesaler, we offer the most beautiful alstroemerias for your shop. Take a look at our webshop and discover our offer yourself!