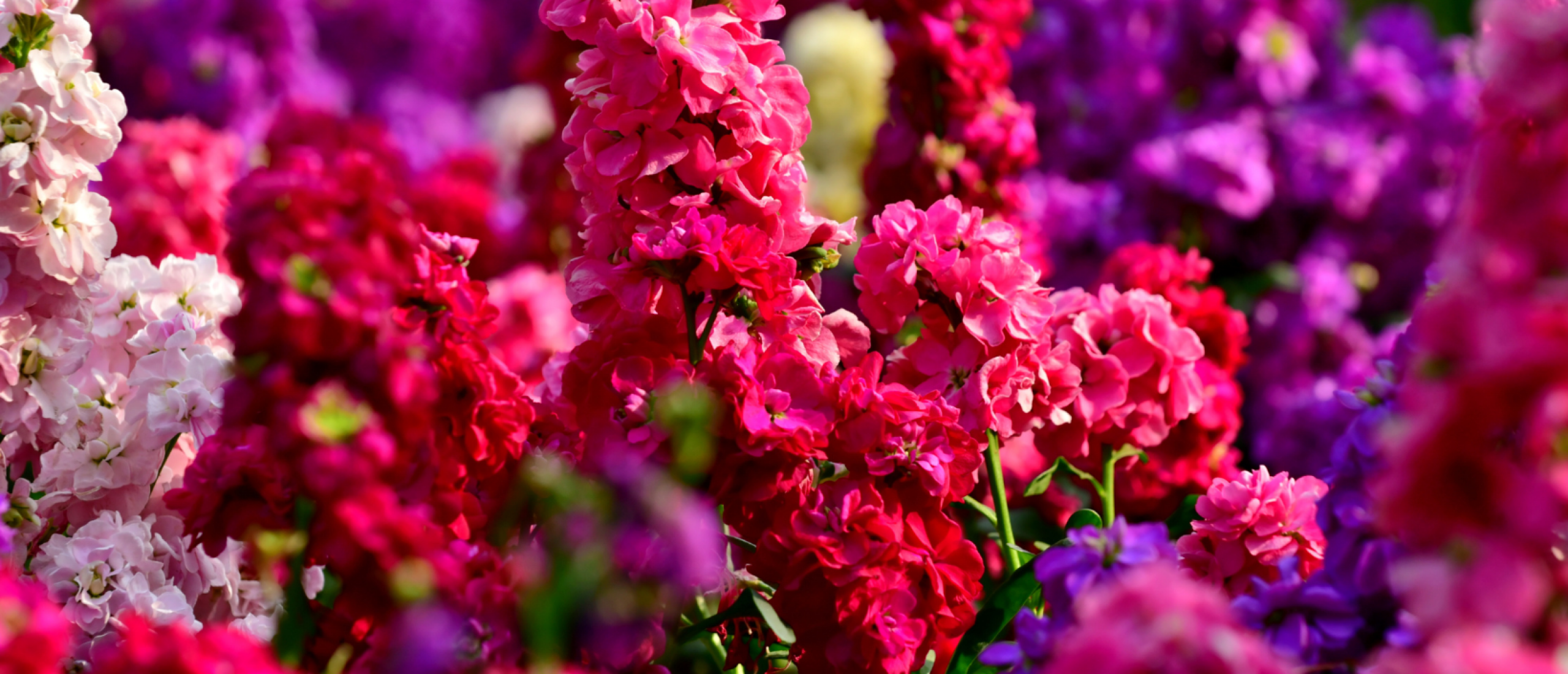 Flower information
The enchantment of the stock flower
Step into the enchanting world of the stock flower and discover the astonishing characteristics and captivating beauty that this plant brings. From its fragrant perfume to its vibrant colors, the stock flower transforms every garden and bouquet into a true masterpiece. Explore here why the stock flower is so special.
The stock flower, also known as Matthiola, is a flower that belongs to the family of cruciferous plants. With its unique appearance and delicate petals, the stock flower is a beloved choice among florists and garden enthusiasts. But what makes this flower so remarkable?
The delightful scent of the stock flower
First and foremost, the stock flower is renowned for its delightful fragrance. Its sweet and spicy aroma fills the air, capable of filling an entire room with its exquisite perfume. This makes it a perfect choice for bouquets and floral arrangements that require a subtle and refined scent.
An explosion of colors
Furthermore, the stock flower is a true explosion of colors. With its vibrant shades of purple, pink, yellow, and white, it adds a striking element to any garden or floral arrangement. The different varieties of the stock flower offer a wide range of color options, providing endless possibilities to embellish your garden with lively and harmonious hues.
The versatile stock flower
Another remarkable feature of the stock flower is its versatility. Whether you want to create a colorful floral paradise in your garden or add an elegant touch to your interior, the stock flower effortlessly adapts to any environment. With its long stems and beautiful blooms, the stock flower is perfect for bouquets and flower arrangements that require a touch of refinement and beauty.
Stock flower care
To fully enjoy the enchantment of the stock flower and preserve its captivating qualities, it is important to provide proper care. Ensure that the plant receives sufficient sunlight. Regular watering and the removal of faded blooms will prolong the blooming period of the stock flower and maintain its beauty.
Buying stock flowers at PP Flowers
At PP Flowers, we take pride in offering this exquisite flower in our assortment. We strive to provide our customers with the highest quality and most diverse varieties of the stock flower. So, if you want to offer your customers a versatile and enchanting plant, explore our extensive range of stock flowers in our webshop and be inspired by the magnificence that this flower has to offer.
Discover our assortment of stock flowers here.