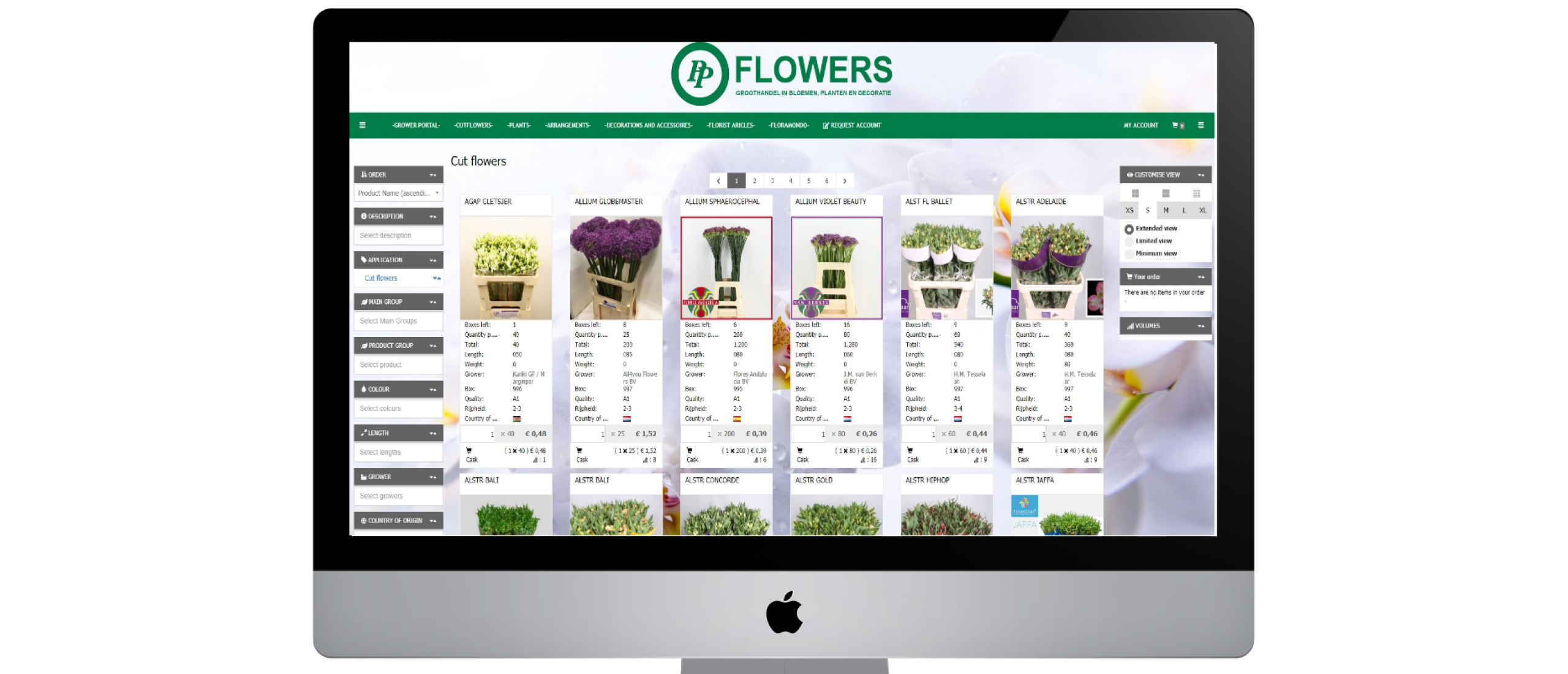 Order information
Important to know using the webshop
If you start using our webshop, some things are important to know. For example, the best time to look, the cut-off time, and the delivery time.
1. Look on the webshop after 13:00 (1 pm) Dutch time and before 5:00 (5 am)
Between 5 am and 1 pm, our logistical process is ongoing. In this timeframe, there is only a little stock available on the webshop. After 1 pm all stocks will be updated and the most offers will be available for departure the next day. At 5 am the next day most offers will go offline again.
2. Don't wait too long to confirm the order
When you put products in your basket, these products are not reserved As you find only live offers on our webshop, and we need to keep our stock fresh, the stock will be updated every second. If you wait too long to confirm the order, there is a risk that some offers will not be available anymore. It's better to confirm multiple orders than to wait too long. When you make multiple orders, we will merge them together into one big order the next day.
3. Make sure that all status bulbs are green
After you confirmed the order, the status will be shown next to each article. Every article needs to have a green status. If the status becomes red, this article is not available anymore and you should look for an alternative.
4. Cut-off time 
Our cut-off time is 9 am on the day of departure. All orders made after 9 am will not depart on the same day. However, when you have a priority order after 9 am, you could call us and we will try our best to get it on the same shipment.
5. Delivery time
The delivery time depends on your location. This will be told to you before you are able to make the first order. For example, in the UK, delivery will be on the next day after the day of departure. 
6. Packing
The way we pack depends on what we agreed on. Normally we pack the flowers in boxes and plants on CC trolleys. If you prefer the flowers to be delivered in buckets or the plants in boxes, we will do it that way. Please read all about packing in this article.
7. Payment
Our payment term is 14 days. We send the invoice on the day of departure. The first two invoices must be paid in advance, as we build our relationship together. Please read all about payment in this article.
If you have any other questions, feel free to contact us at +31 297 366976.