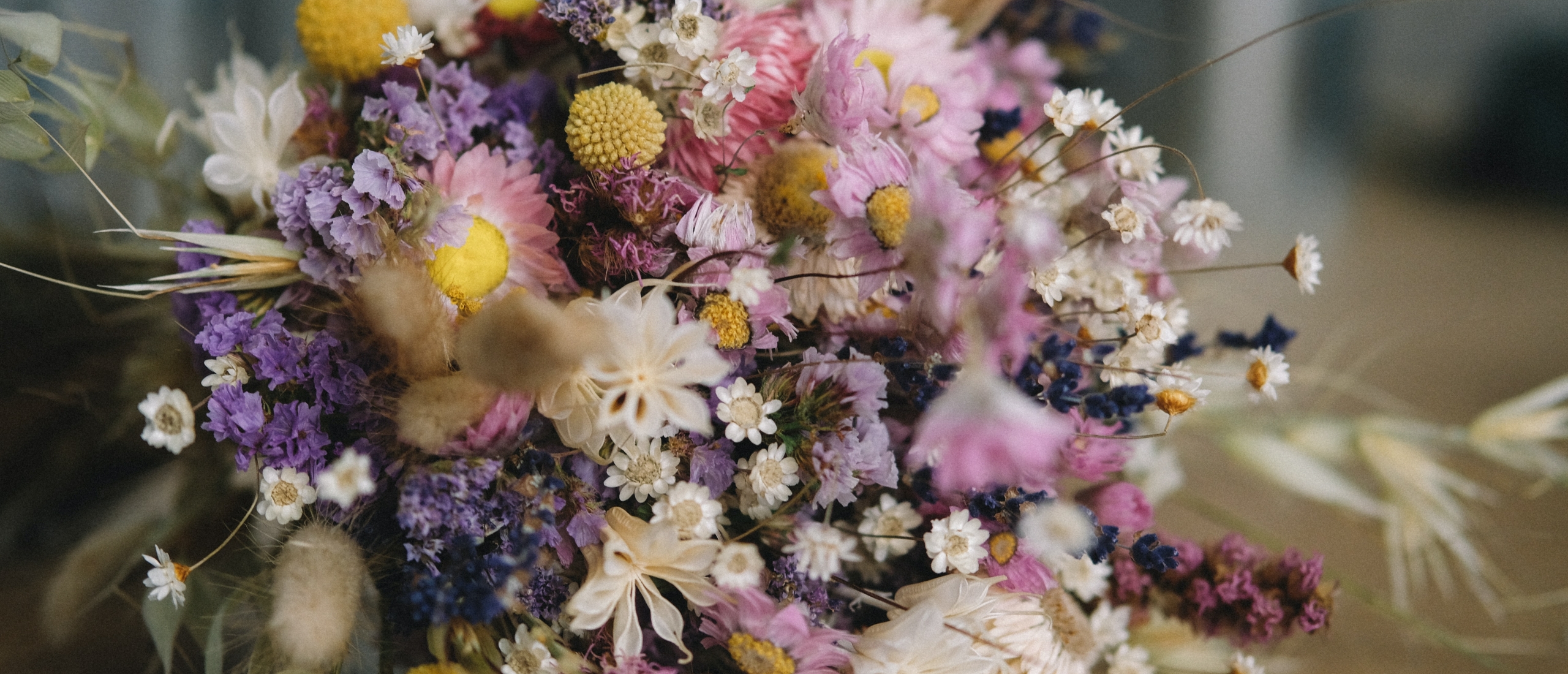 Flower information
Discover the benefits of dried flowers
As a florist, staying ahead of trends and offering unique creations is vital for your flower shop's success. The latest trend captivating the world of floristry and interior decoration is none other than dried flowers. At our wholesale dried flowers shop in Aalsmeer, we take pride in providing a diverse selection of dried flowers, offering you the perfect opportunity to craft stunning dried flower arrangements and bouquets.
Why Embrace Dried Flowers?
Dried flowers offer an array of benefits that you simply cannot overlook:
Long-lasting Appeal: Unlike fresh flowers, dried flowers last for an extended period, allowing your customers to enjoy their dried flower arrangements much longer. 
Eco-friendly Choice: Being environmentally conscious is of utmost importance in the floral industry. Dried flowers are 100% natural and sustainable, making them a perfect choice for eco-friendly flower shops.
Unleash Your Creativity: With various types, colors, and textures available, dried flowers open up endless creative possibilities, allowing you to design unique and captivating dried flower arrangements.
Discover the Variety of Dried Flower Bouquets and Arrangements at Our Wholesale Dried Flowers Shop
At our wholesale dried flowers shop you can delve into an extensive assortment of dried flowers that will leave your customers in awe.  From delicate dried flower bouquets to artistic dried flower arrangements, our selection covers every theme and season.
Conveniently Order Dried Flowers through Our Online Dried Flowers Webshop
We understand your busy schedule as a florist, which is why we've made purchasing a breeze through our online dried flowers webshop. With just a few clicks, you can browse our collection and have your favorite dried flowers delivered to your flower shop, ready for creative exploration.
Leverage the Advantages of Wholesale Dried Flowers
At PP Flowers, our wholesale dried flowers offer you maximum benefits. Besides an extensive range of options, you can also order smaller quantities of various dried flowers, allowing you to cater precisely to your needs while maintaining a diverse and eye-catching selection for your flower shop.
Dry Flowers in a Vase - How Long Do Dried Flowers Last?
Wondering how to incorporate dried flowers into your floral designs? Our experts are here to guide you, whether you wish to create enchanting dried flower bouquets or arrange them beautifully in a vase. Let your imagination run wild with dried flowers! As a florist, you might also be curious about their shelf life. Fear not, dried flowers last impressively long, making them a practical and stunning choice for any flower shop.
Step into the World of Wholesale Dried Flowers Today
Elevate your flower shop's offerings with sustainable and trendy dried flower arrangements and bouquets, leaving a lasting impression on your customers. Unleash your creativity with the captivating beauty of dried flowers, and watch your flower shop bloom. Check our range dried flowers here in our webshop!