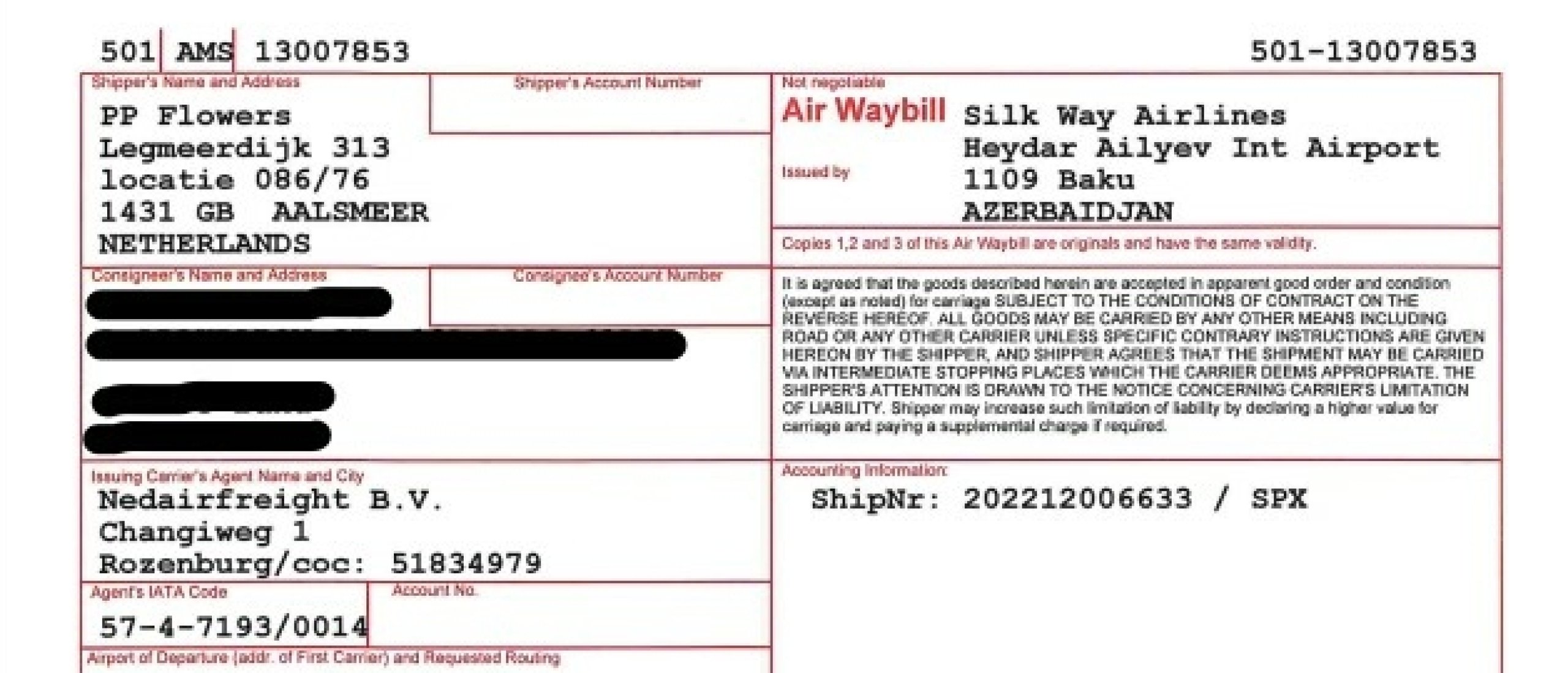 Order information
Documents to import Flowers/Plants
Which documents do you need to import flowers or plants?
 When you import flowers or plants from the Netherlands to a country outside of the European Union, you will need documents to clear the shipment into your country.
Which documents are there and where are they for?
There are 5 different documents, but not all are needed in every case. The different documents are:
Invoice of the flowers/plants
Phytosanitairy certificate
Airwaybill (airfreight)
CvO certificate (Country of Origin)
EUR1 document
Invoice of flowers/plants
The invoice for flowers/plants will be made by us. On this invoice, you find the prices of the goods, the shipping charges, and packing costs. The goods will be specified on the invoice and show the country of origin of every product. Sometimes, the country of destination asks for specific information on the invoice. Please ask your clearing agent to make sure that you know the information you need.
Phytosanitairy certificate
The phytosanitary certificate is always needed. It shows all information about the goods inside the shipment. We, as your exporter, make this document for you and send it with the shipment. If you want to know how we do that, you can read "this blog". The Phytosanitary is free for Cut flowers. For Plants, we need to call an inspection service to inspect the plants. The inspection service charges €100. For this reason, when you want to import plants, this document costs €100 extra.
Airwaybill
The airway bill, only needed with airfreight, will be made by the shipping agent. This is also a document that we always send with the shipment. This document shows the date of departure, estimated time of arrival, the number of boxes, and the total weight of the shipment.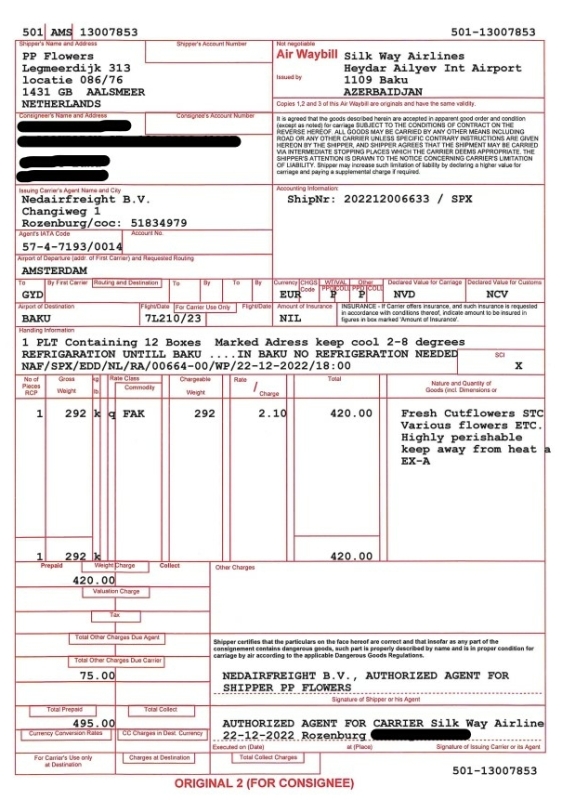 CvO or COO (Certificate of Origin)
If you need a CvO, please let us know. This document also needs to be made by the shipping agent, but this is not a standard document. We will only make it on your request and you need to request it with us before the shipment has been sent. The CvO document comes with an extra charge of €50.
EUR1 document
The EUR1 document is an additional document that can give you a discount on your tax charges. Ask your clearing agent for more information. Also, this document is not a standard document, please make sure that you let us know before we send your shipment. The EUR1 document comes with an extra charge of €50