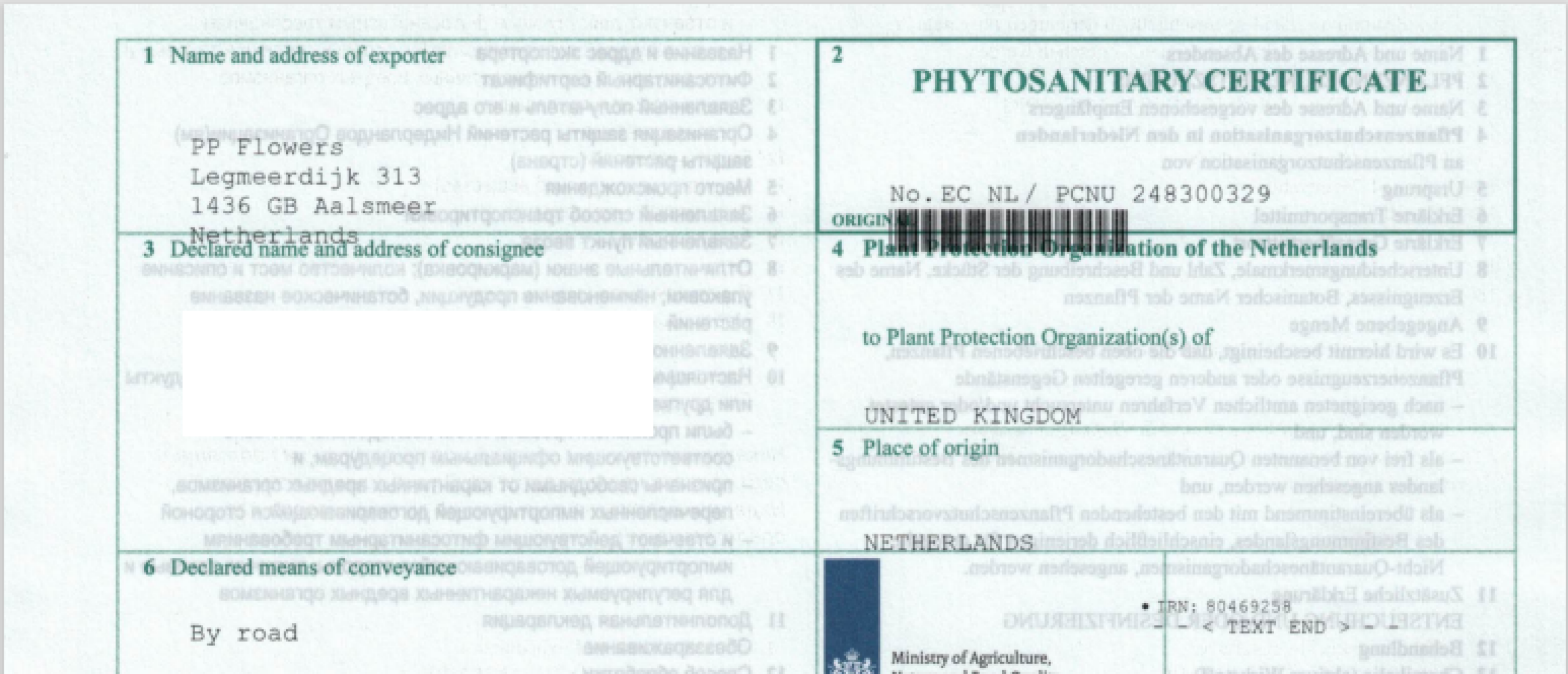 Order information
How to make a Phytosanitary certificate for plants
How to make a Phytosanitary certificate for plants
To Export plants outside the EU, you will indeed need a Phytosanitairy certificate. In some countries, you will also need this certificate for Cutflowers. To find out which documents you need, it's best to ask your country's government. This certificate needs to be made with every shipment.
To do this, you need an account with NVWA (the application is called E-cert). When you got access to your account, you can fill in the shipment information as the date of departure, destination, and the way of transport. After that, you need to fill in every plant with the right amounts, the origin, grower name, and other information about this shipment.
After you filled it in, you need to click a button to request an inspection. An inspection service will then come to you and inspect your shipment to see if you filled in the correct information and if there are no bugs found in your plants.
After they did their inspection and everything is fine, they will make your Phytosanitary certificate.
This all needs to be done again on every shipment. It costs around €100 every time for the inspection and to make this document.
We make this document every day. So if you order plants from us, we will arrange the Phytosanitary document for you.